Prairie Heights School District #1041
Township 37 range 22 west of the third meridian
Tramping Lake village SW 33 6 21 W3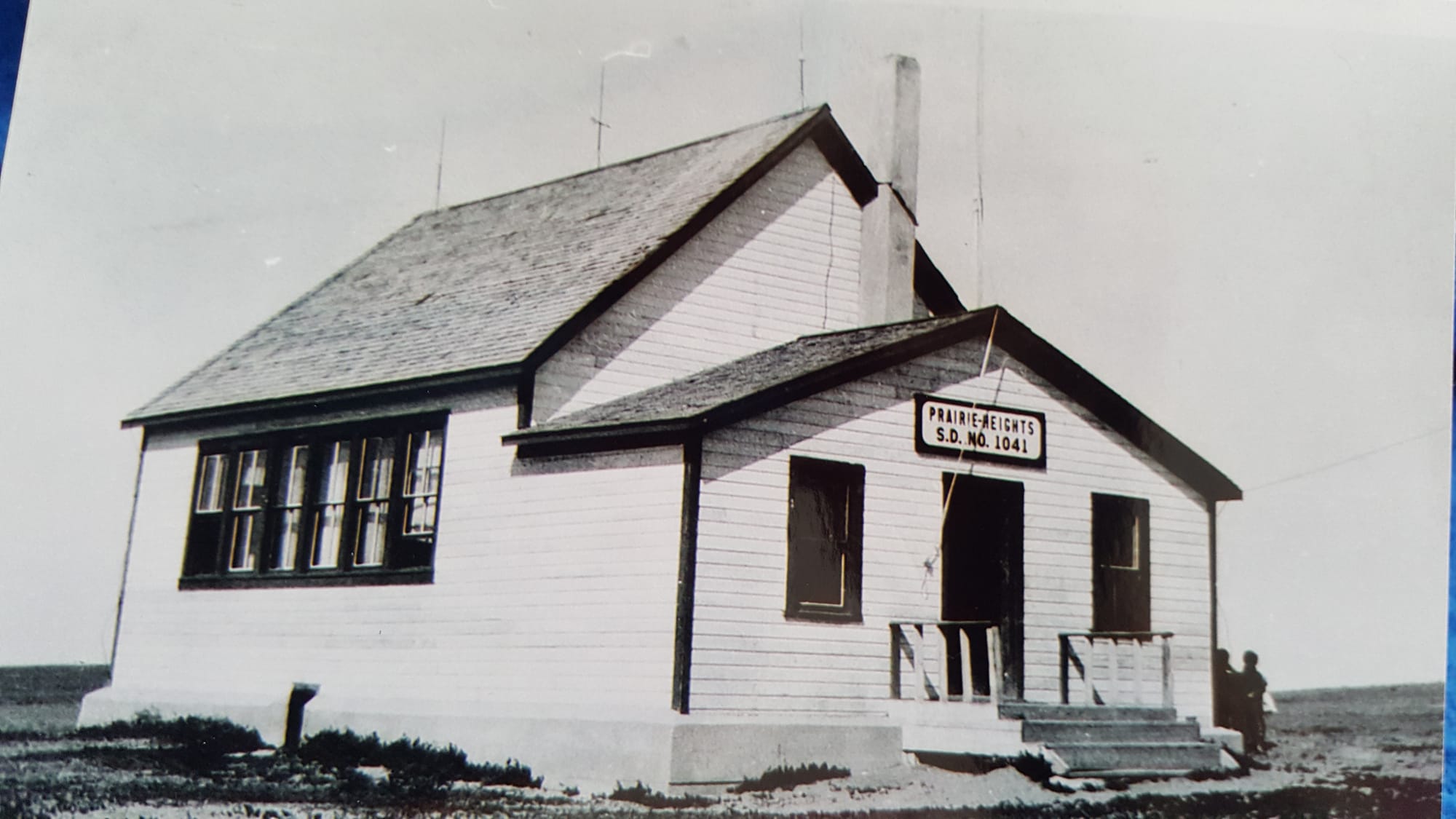 Good morning,
I am wondering if you can submit this photo of the school I went to, as well as my Dad Ralph Fluney and his siblings. My Dad was born in 1916. Prairie Heights School was closed in 1959 and we were bused into Tramping Lake.
My Dad organized a school reunion in about 1983. The school burned down in the 1990s.
The school was about 6 miles west of Tramping Lake, Sk. It was on a hill.
Thank you,
Prairie Height School District 1041
SE Sec 4 Twp 37 Range 22 W3
Nearby placenames
Broadacres 32-35-21-W3
Revenue 35-37-21-W3
Tramping Lake 33-36-21-W3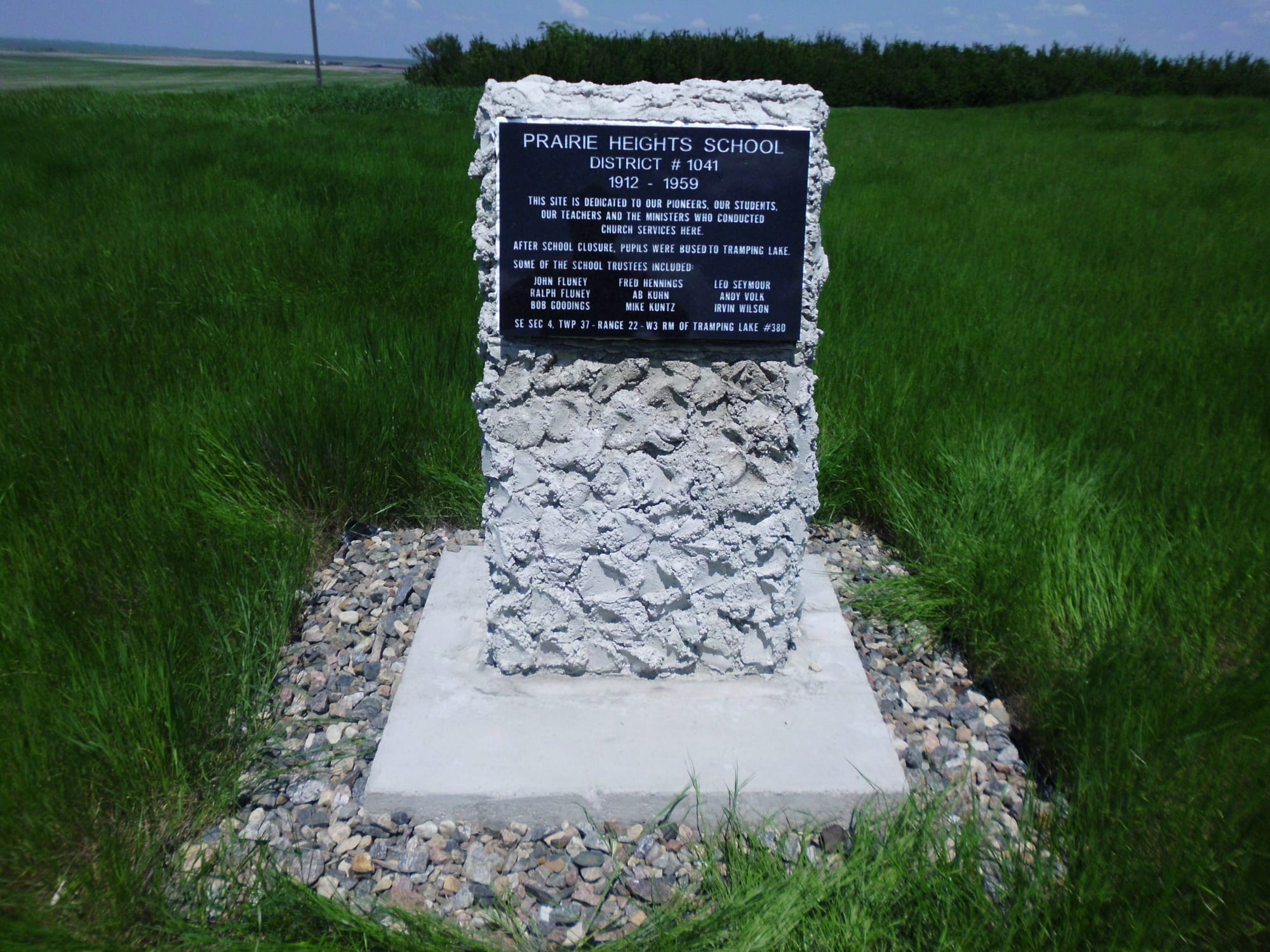 Raymond Herzog ( my friend) built 49 cairns for school sites.
This is the one he built for Prairie Heights west of Tramping Lake, Sk.
Image submitted by Sharon Fluney
The words of the plaque are typed out below.
Prairie Height School
District #1041
1912-1959
This site is dedicated to our pioneers and students
our teachers and the ministers who conducted
church services here.
After school closure, pupils were bused to Tramping Lake.
Some of the School Trustees included:
John Fluney
Ralph Fluney
Bob Goodings
Fred Hennings
Ab Kuhn
Mike Kuntz
Leo Seymour
Andy Volk
Irvin Wilson
SE Sec 4 Twp 37 Range 22 W3 RM of Tramping Lake #380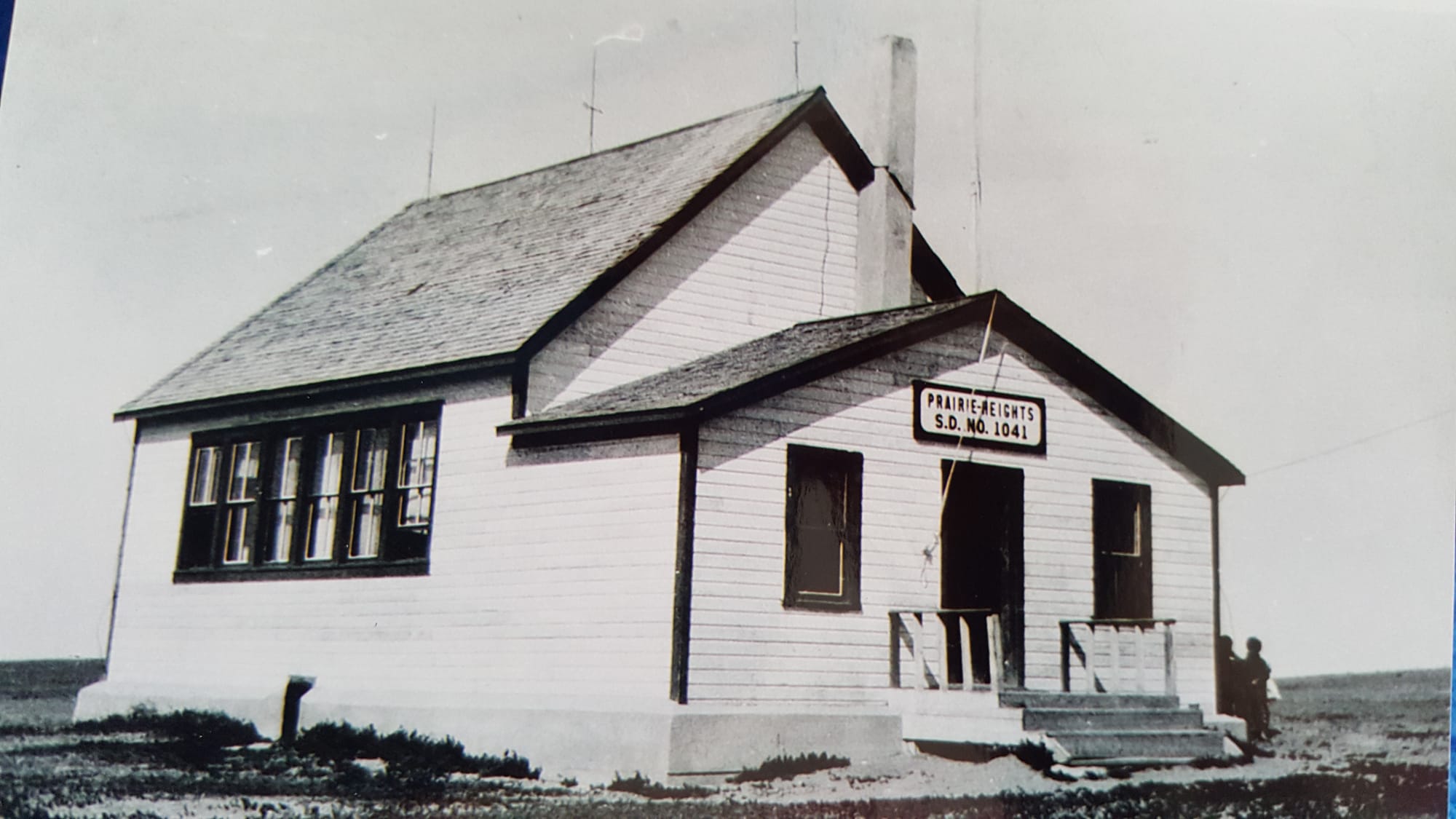 Note Crown School District 1041 located at 32 26 W4 was a school located in Alberta before the provinces of Alberta and Saskatchewan were formed. Alberta gave up the school district numbers, and started over again from School District 1, and Saskatchewan, re-used the school district numbers surrendered from the Alberta one room schools.