Passchendaele school district 4084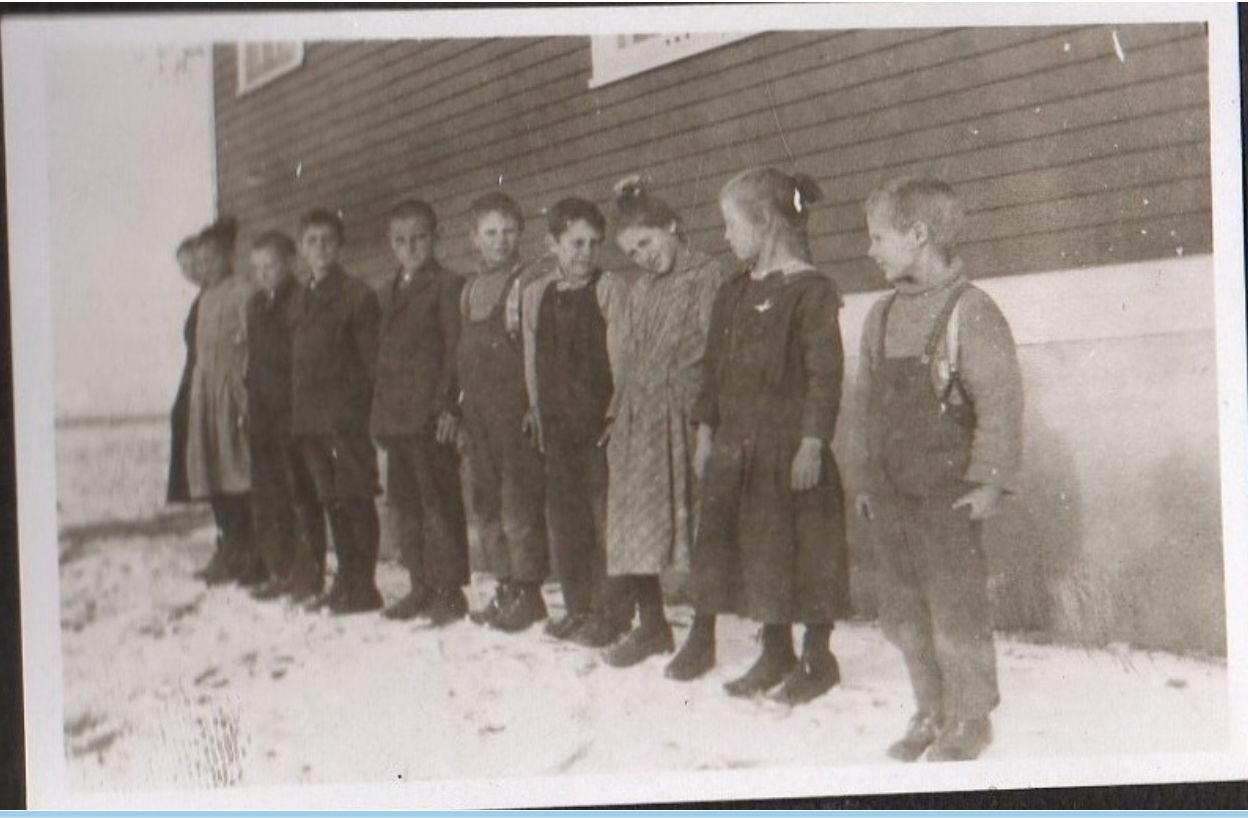 Passchendaele School located on the North West quarter of section 10 township 41 range 4 west of the third meridian near the village of Hague, Saskatchewan. Hague locates on the SW quarter of section 7 TSP 41 RGE 3 W3 Note: there are two shots of the same class at the Passchendaele school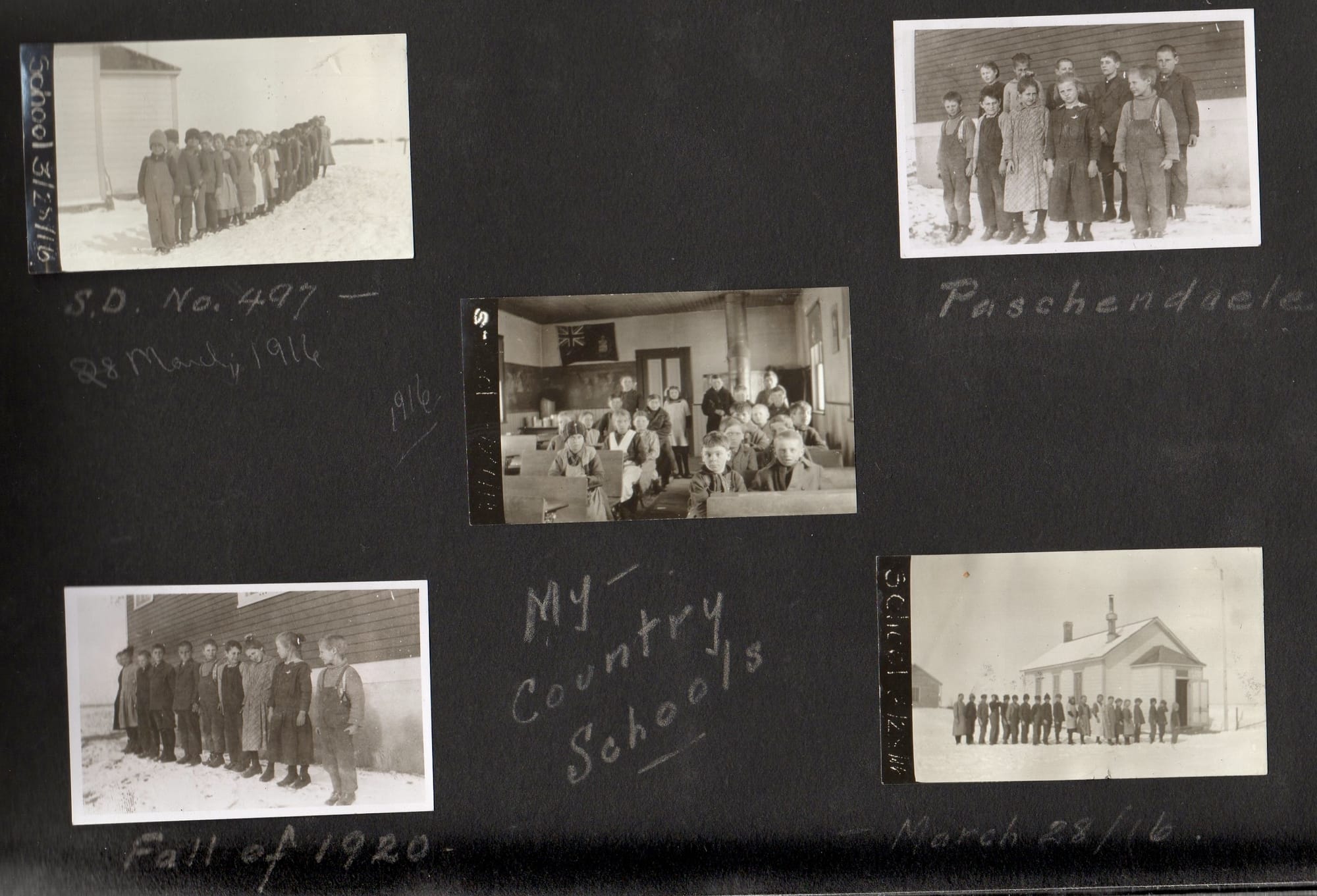 My father was William Eldon Janzen, DDS (1896-1977). I'm going to send you the album pages first and the cropped pictures in the next email. One of his students in Passchendaele school was his younger sister, Edna, as labelled, but I don't know which girl she was. The album page scan is the image at the bottom of the page. He started teaching in 1915 or 6 I think.
I don't know which class Edna was in. She'd be 8 in 1916, and 10 in 1918, etc. I seem to have decided the girl at the back of the classroom was her because of her stance.Cheers,
Sandra
Submitted by Sandra Lynne Janzen
Note there were two school districts numbered 497. The photo in the top right hand corner of the album page is labelled School District 497 only.
Green Hill School District 497 township 6 range 3 west of the second meridian near Dalesboro SE 12 6 3 W2 / Carlyle NE 7 8 2 W2
The other was
Moosedale School district 497 township 49 range 10 west of the second meridian near Moosedale rural post office at NE 34 48 10 W2. The school was open 1933-1960.